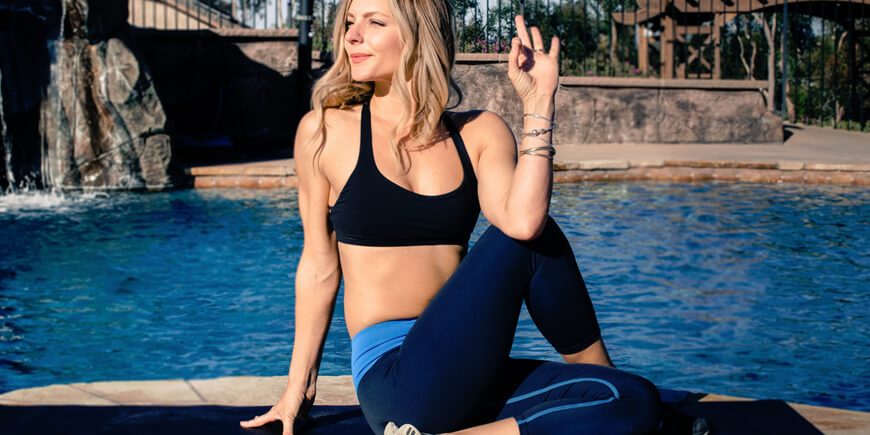 Delfin Spa Brings Innovation To Your Workouts
All too often, our workouts can become a frumpy affair. We're already planning to get sweaty. We're committed to looking awful for an hour or two so that we can look our best everywhere else. But just because you're working out doesn't mean you can't have fun with your look. And better yet, you can look good in great workout gear that helps you achieve your body goals. Delfin Spa has combined scientific innovation and design with top-quality workout apparel to create the next wave of fitness gear.
Delfin was founded in 2007 and quickly became a leading pioneer in the fitness apparel industry. The brand focused on using the biggest advancements in textile technology to enhance workouts for women all over the world.
The initial release was the ever-popular Bio-Ceramic collection. The garments in this collection are described as "heat maximizing". With Bio-Ceramic technology, a thin layer of neoprene is combined with an inner layer of fabric. That fabric is infused with ceramic and mineral oxides. The resulting material helps generate heat from your body as you work out. This extra heat improves circulation, helps sweat out unwanted water weight and toxins, and assists in injury prevention. The collection includes the Heat Maximizing Capris, Heat Maximizing Shorts, and the Heat Maximizing Underbust Racer-back Tank among other items. Additionally, the Tummy Tightener is a more effective alternative to the popular waist training corsets on the market.
The brand's total offering now includes the Bio-Energy Collection. This collection is all about performance. The garments are made of fabrics infused with a special dolphin ink pattern which contains a wide range of health-promoting minerals. The collection is ultimately flattering and helps sculpt a flawless body. But beyond aesthetic impact, the collection increases circulation and reduces muscle fatigue. Some of the most popular items in this collection are the Mineral Infused High Waisted Exercise Capris and the Mineral Infused Capris.
Delfin has also ventured into skincare innovation with the Bio-Contour collection. The shapewear collection is embedded with micro-encapsulated fibers rich in natural ingredients like retinol, fatty acids, aloe and vitamin E. These ingredients slowly release once they've come in contact with the skin. In addition to helping you find comfort throughout the day, the Bio-Contour collection leaves your skin smooth, moisturised, and renewed.
Apart from workout apparel, the brand also offers a range of branded merchandise and cellulite reduction moisturizers.
Despite being a young brand, Delfin Spa has created a loyal customer base that raves about the product online. The company's rapidly growing social media following is an indication of the quality of the product and the growing interest in their take on fitness gear. In fact, Delfin actively recruits new brand ambassadors to help spread the word to as many people as possible.
Delfin continues to work on new technology and garments to further expand their offerings. You can shop Delfin Spa's range of designs and sizes right here on Clothing Depot.